"Fifty Shades Freed" Episode- The Predicted Box Office Returns
Fifty Shades Freed
ready to hit the cinema on this February. Just as you thought that the Fifty Shades film franchise is all about romance and love, the franchise has gone ahead to make remarkable headlines when it comes to its grand opening weekend. The Universal Pictures film trilogy surprised the Hollywood film industry when its first installment "Fifty Shades of Grey" earned over $571 million worldwide despite the numerous negative critics received. Currently, Fifty Shades of Grey is a worldwide record after becoming the fourth-highest grossing R-rated film of all time. In the opening week, Fifty Shades of Grey received over $85 million and Fandango, the ticket selling site confirmed that Fifty Shades of Grey was the fastest selling R-rated film in the site's history of 15 years
The second installment "Fifty Shades Darker" made its own history when it became the sixth best film as an R-rated film. The film was released alongside John Wick: Chapter Two and The Lego Batman Movie and regardless of the major competition, the film managed to shine out. Against a production budget of $55 million, Fifty Shades of Grey secured a total of $381 million, which saw a decline since the first installment attained $571 million. Since the film trilogy has secured a branded release period "Valentine's Day" the second installment earned $11 million on the Valentine's Day which enabled it to secure the second highest amount by the time that holiday period wrapped
The second installment just like the predecessor never escaped the critics that mainly targeted Jamie Dornan's performance, lovemaking, and the poor screenplay generally. Even though the superior critics came in from major boards, the public welcomed the film with two sides. Many loved the film for its romance and captivating storyline and played a deaf ear to the romance and love that filled the film. With that, you can simply say that some film fans skipped the bold scenes and watched the appropriate scenes. Others who never had any issues with the film generally welcomed it openly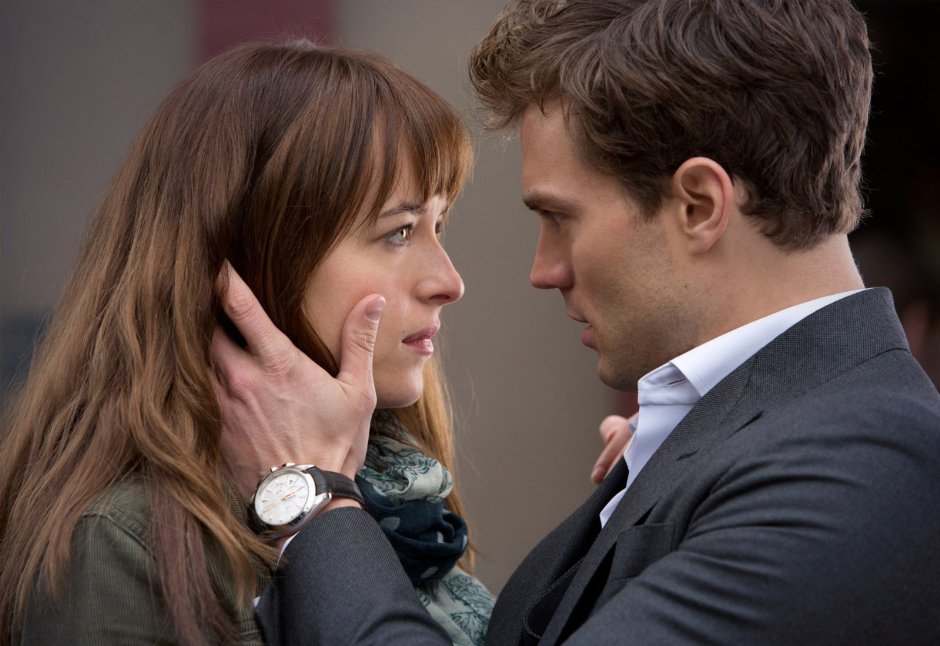 Now, the eyes are focused on the last and forthcoming
Fifty Shades Freed
installment that marks the end of the Fifty Shades trilogy. To the perpetual fans, this is entirely heartbreaking, but the climax as judged from the trailers, teasers, and promotions, there is no doubt that the installment is gonna make records. The Fifty Shades Freed installment is scheduled to be released on 9th February by Universal Pictures. Movies scheduled to be released this February include Winchester, Bilal: A New Breed of Hero, Peter Rabit, Black Panther, The 15:17 to Paris, The War With Grandpa, Game Night, Annihilation, Early Man, and Every Day.
If we are to take a closer look at the new releases of the second week, Fifty Shades Freed tops the reviews, meaning that it is absolutely a blockbuster from 9th February to 17th February. Prior to the release of Fifty Shades Freed, the only major release, according to the top film aggregators is Winchester, a horror and thriller film that is also known as "Winchester: The House that Ghosts Built". The film will be released by Lionsgate and CBS films and it is considered a major outbreak since it is based on real-life events.
Apart from that, Fifty Shades Freed dominates the February movie charts for a good period of time until another blockbuster "Annihilation" will hit the theatres. Of course, there is no doubt that Black Panther and other films will rock, but Fifty Shades Freed has a popular genre that everyone wouldn't want to miss.
According to Variety, Fifty Shades Freed could box around $37 million in its opening week since it also comes during the love season. Generally, Fifty Shades Freed is predicted to top all the Fifty Shades film installments judging from the major bombshells depicted in the trailer. Just like the former installments, Fifty Shades Freed has received major critics, rumors, and disapproval reactions, but the truth is that it will get away with everything.
The Freed film is based on E. L. James' Fifty Shades Freed novel, directed by James Foley and a screenplay by Niall Leonard. It champions its original cast led by Dakota Johnson starring as Ana, Jamie Dornan starring as Christian Grey, alongside Rita Ora, Kim Basinger, Max Martini, Luke Grimes, Arielle Kebbel, and Eric Johnson.